Welcome to Golden Financial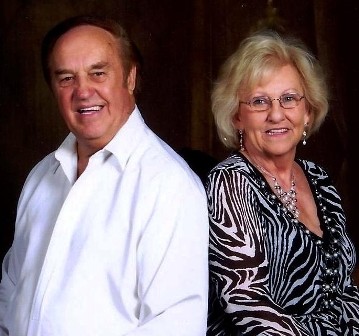 Our Founders
Jim Matthew and Betty Estes
Since 1980, Golden Financial has been helping local retirees and soon-to-be retirees build sound financial strategies that are designed to provide them with security, confidence, and peace of mind in retirement.
As Retirement Specialists, their focus on their clients building comprehensive financial strategies that incorporate income planning, Social Security maximization, tax minimization, as well as planning for the unexpected and the inevitable.
As Investment Advisor Representatives, they believe that security in retirement comes with the knowledge, a sound financial plan that is designed to help build, grow, and enjoy your life's savings, while working to ensure your financial future.
Family owned and operated with over 40 years of experience in risk management and financial planning, they knew the importance in helping their clients retire with the security and confidence that comes from knowing that they have a sound financial plan that is designed to protect them today, tomorrow, and long into the future.
Discover the Golden Financial difference. Discover what it means to have a team of financial experts advocating for you and working to protect your assets as if they were their own.